Check out our white paper:
Let's talk about using programmable resistors for sensor simulation. First, you'll need to learn the right questions to ask when testing sensor-driven products such as:
What is a programmable resistor and why is it used for sensor simulation in test?
What are the different types and parameters for programmable resistors?
What if I need more accuracy in my test?
Are there different types of configurations I can use?

As you can see, there are many things to consider when selecting programmable resistor modules in test. And, it is undeniable that sensors are in virtually every application for electronics− making testing important− and sensor simulation can help you get there.
Submit the form to get your free copy of "Understanding Programmable Resistors for Sensor Simulation in Test."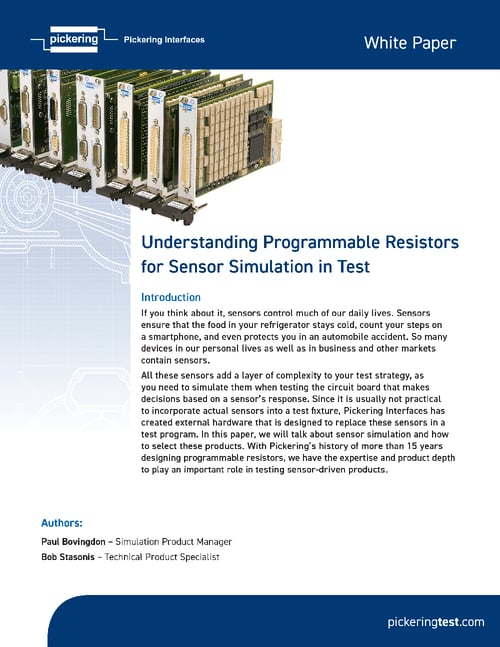 Submit the form for your free white paper