A single sheet reference to our range of simulation and instrumentation modules
This map entails our extensive range of PXI solutions for sensor simulation, including:
Standard resolution modules/cards - for sensor emulation applications.
Precision programmable resistors, including RTD and Strain Gauge Simulators, featuring high setting resolution with excellent stability and accuracy through the use of innovative switching networks and software correction techniques.
PXI Load Resistor Modules are also available.
Battery Simulators
This map is available in different languages, please select a version to download:
Fill out the form if you would like a hard copy of the map sent to you.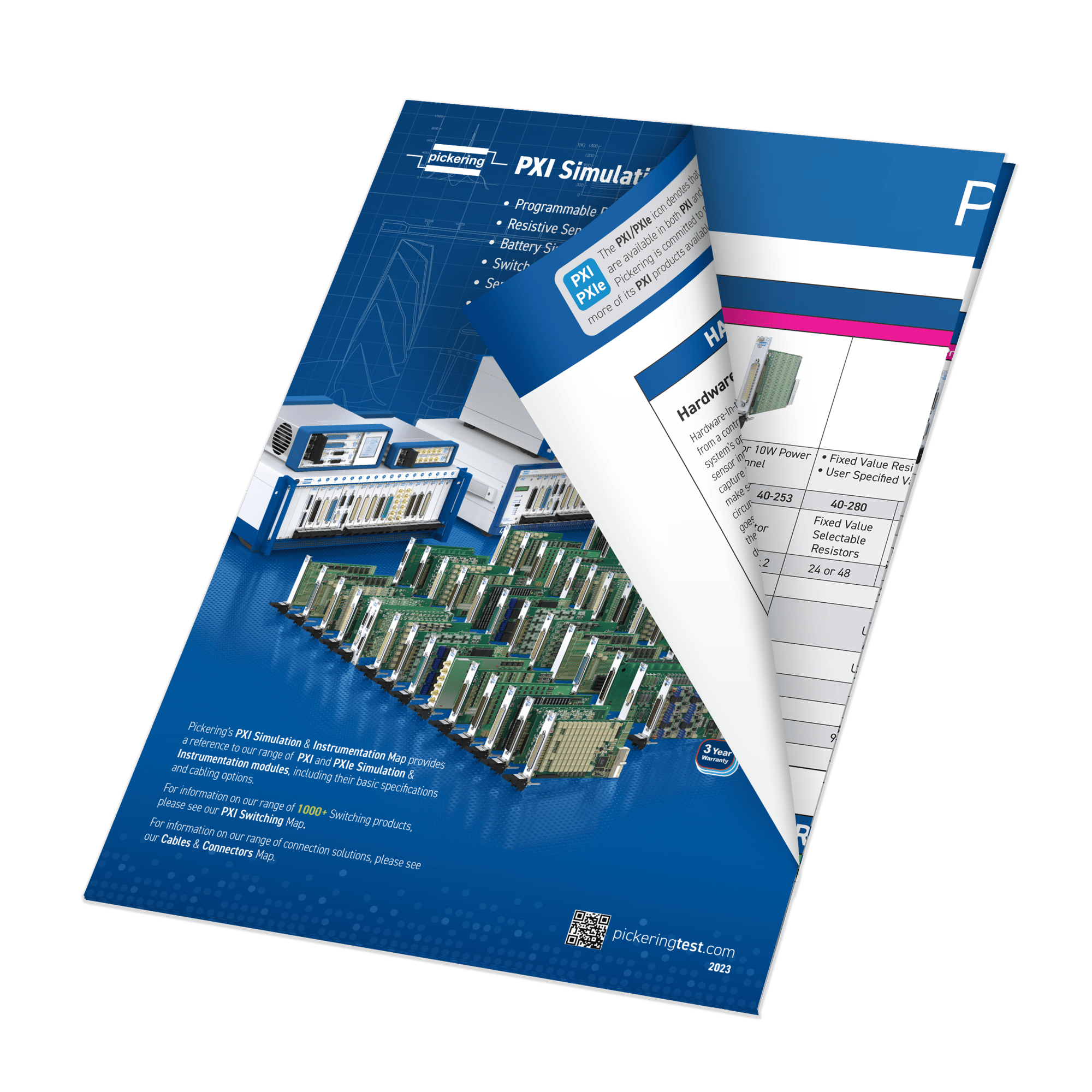 Submit the form to receive a hard copy of the map in the mail