Pickering's RF & Microwave Switching Map is a single sheet reference to over 300 modules available on PXI, LXI & USB platforms.
To download or request a hard copy, please fill out the form to the right.
Our RF & Microwave Switching Modules Feature: 100MHz to 67GHz
8GHz Solid State
Matrices
MUX
SPDT Switches
Attenuators
Cable Assemblies
Usable in PXI and Ethernet LXI & LXI USB Chassis
LED Indicators on Many Modules
Standard 3 Year Warranty on all modules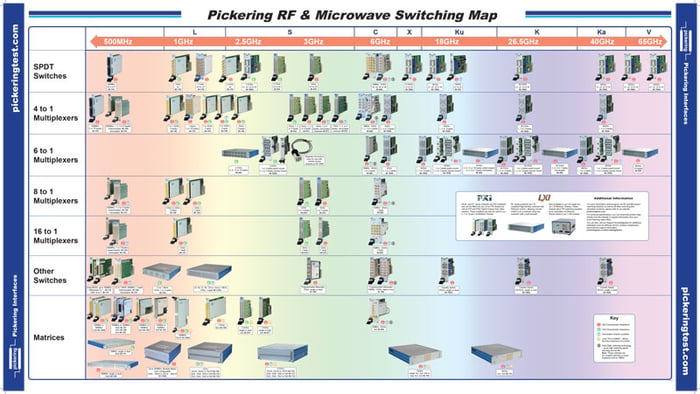 We also have similar reference maps available for our PXI, PCI, LXI, Programmable Resistors, Cables & Connectors and Reed Relay products - take a look >>
Have questions or want to know more about our products?