Reduce your PXI switching system cost by 30-40%

and design exactly what you need. With 1,000+ PXI, PCI, LXI & USB products,

we have the solutions that meet

your requirements. And with high-performing specifications at a lower cost, you won't trade performance for price. By working with our collaborative and agile culture you will more effectively optimize your test system, resulting in a scalable and cost-effective platform.
The comparison below represents a complete PXI switching subsystem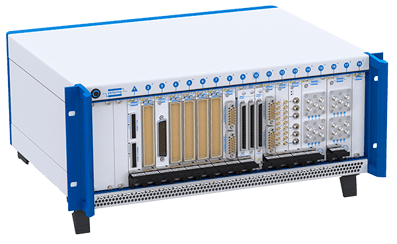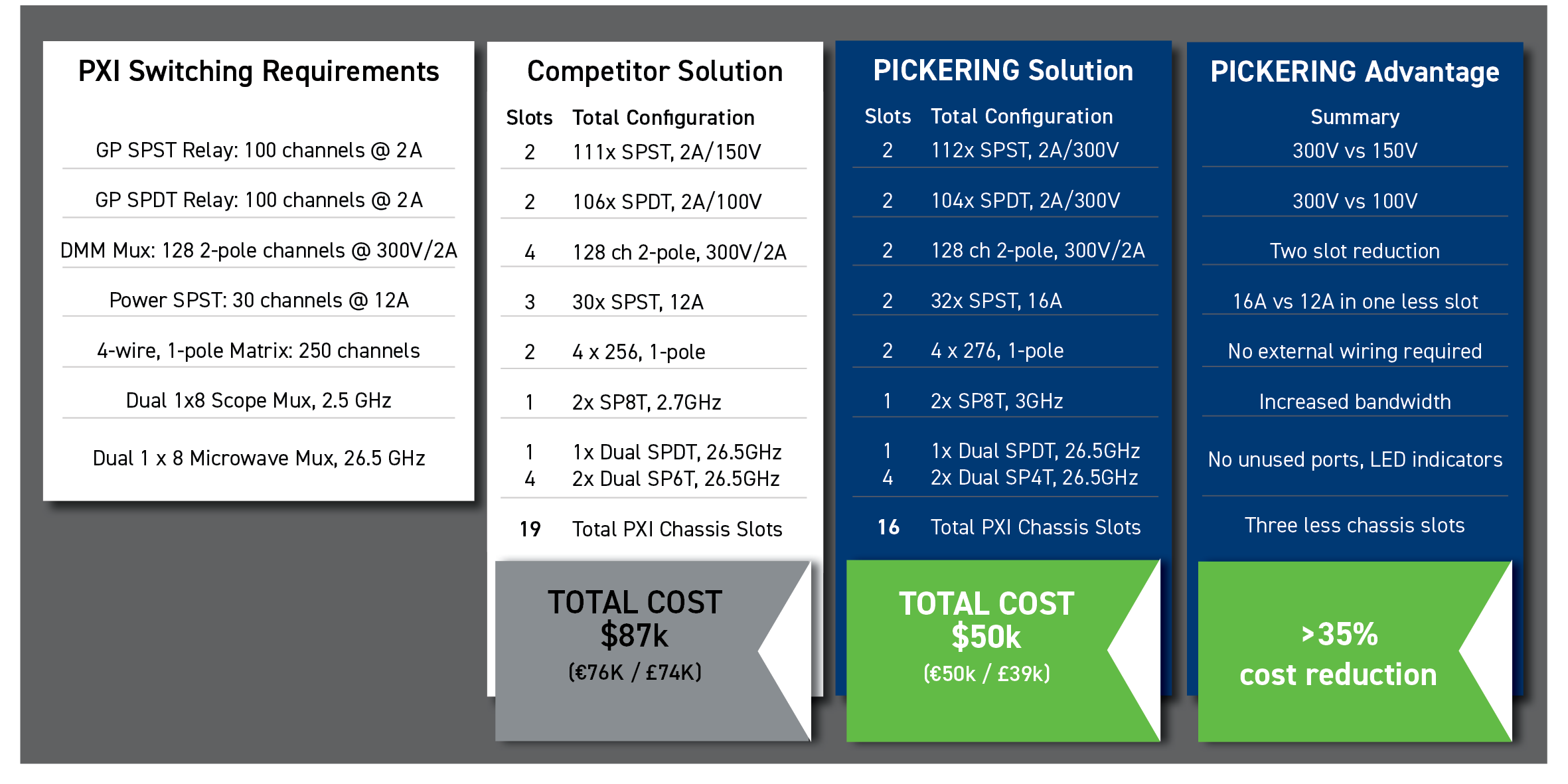 The agility and expertise needed so you can develop a system that meets your requirements
Quickly define test system switching utilizing the latest advancements in hardware and software
Scalable platforms as your needs evolve
3D models help create the documentation to replicate your test systems
Resources to reduce test integration time and increase test throughput
We'll accelerate the process with tools to help with your programming efforts.
Maintain your test system when in production to measure the success of the development effort
Maximize uptime and lower your cost of ownership with quality hardware, diagnostic tools, and access to experienced support
3-year warranty

on all of our solutions

Quality products endure for 15+ years

Top tier technical product support