Switching Solutions and Cable Connector Options
Need a quick way to reference the many PXI, PCI & LXI switching modules and cable/connector options we offer? Click the button below to download each map.
PXI Module Map - Reference to over 1,000 PXI modules and specs
PCI Card Map

- Reference to over 100 switching cards and specs
Programmable Resistor Map

- R

eference to our PCI & PXI Programmable Resistors and specs

LXI Solutions Map

- Reference to over 1,000 modular solutions and specs
RF & Microwave Map

- Reference to over 300 PXI, LXI, USB & PCI modular solutions and specs

Cable & Connectors Map

- Reference to our range of cabling and connector options

Fill out the form if you would like a hard copy of the maps sent to you.
To view all versions and download any of our product maps, please click the button below.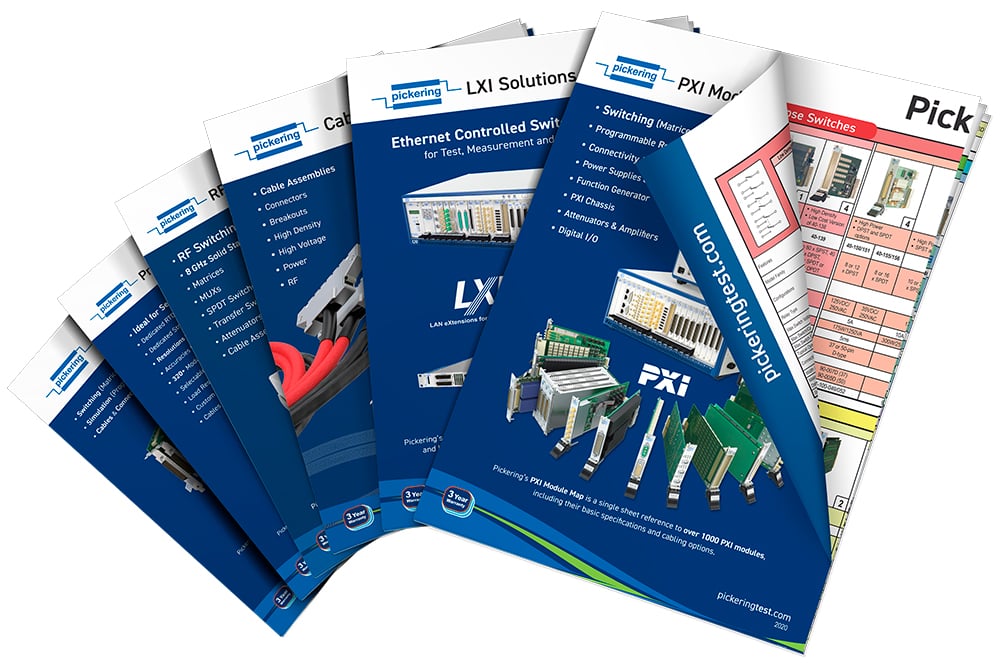 Submit the form to receive a hard copy of the maps in the mail