About Pickering Electronics
Pickering Electronics has been designing, manufacturing and distributing Reed Relays for 50 years and supplies some of the smallest Reed Relays available today. By using only, the highest quality instrumentation grade reed switches and our unique SoftCenter® technology, our relays provide many advantages over the more usual hard moulded construction.
Pickering offers the largest range of Reed Relays including their new Ultra-High-Density 4mm Relay (Series 120). Our relays are available in:
And many other popular package styles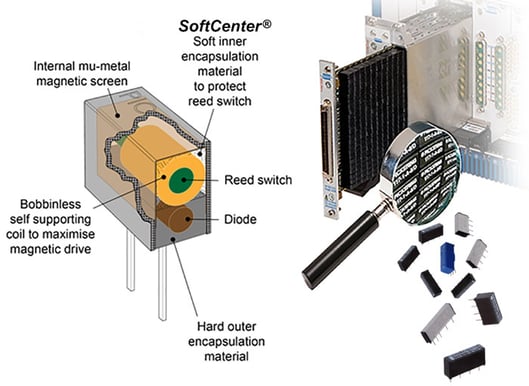 Pickering relays are sold worldwide to companies within the automotive, telecoms, medical, aerospace and defense industries designing technologies for Instrumentation and Automatic Test Equipment (ATE), High Voltage Switching, Low Thermal EMF, Direct drive from CMOS, and RF switching.
To learn more about our high-quality Reed Relays please visit www.pickeringrelay.com or email sales@pickeringrelay.com.