A single sheet reference to more than 400 modules available on PXI, LXI & USB platforms.
Our RF & Microwave Switching Modules Feature:


Bandwidths from 100MHz to 67GHz
8GHz Solid State
Matrices
MUX
SPDT Switches
Attenuators
Cable Assemblies
Usable in PXI and Ethernet LXI & LXI USB Chassis
LED Indicators on Many Modules
Standard three year warranty on all modules
This map is available in different languages, please select a version to download:
Fill out the form if you would like a hard copy of the map sent to you.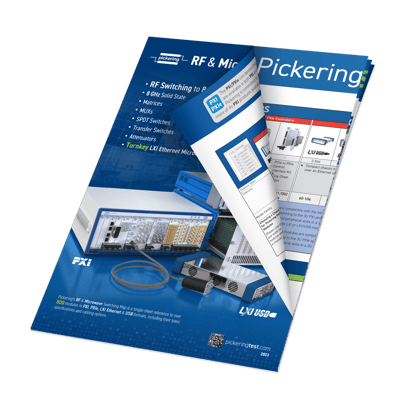 Submit the form to receive a hard copy of the map in the mail
Want more information about RF microwave switching solutions? Click here or check out the sections below.