Pickering's Overview Brochure
For over 30 years, Pickering has been helping test engineers design, deploy and sustain high-performance electronic test and verification systems.
As a global specialist in high-quality modular signal switching and simulation as well as software and services for PXI, LXI, USB and PCI applications, we provide the engineering capabilities and worldwide resources you need to succeed.
Download the brochure to learn more about how Pickering can help with your automated test system.
This brochure is available in different languages, please select a version to download: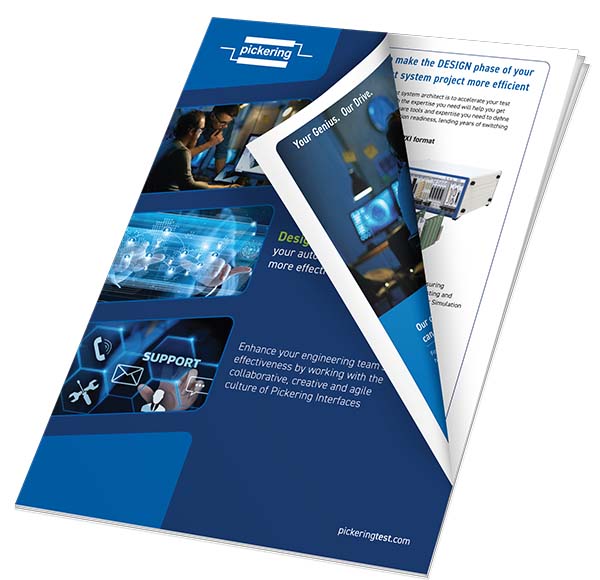 Submit the form to receive a hard copy of the brochure in the mail