What is LXI?
Download or request a hard copy of our free LXImate eBook for an overview of the LXI standard. This eBook explains how users can communicate with LXI devices, as well as describes the technical aspects of the standard.
LXImate is intended for those just starting to design LXI products and those who want to use LXI products.
Contents include:
Introduction to LXI Basics
Getting connected with LXI
LXI Web and LAN
LXI Triggers
LXI Wired Trigger Bus
LXI Software
Glossary of Terms Used in the LXI Standard
Published by Pickering Interfaces, this is a living document that we will continue to develop in support of the LXI standard and its future evolution. We welcome any feedback from users on subjects they would like to see included in future issues.
Pickering Interfaces is a Strategic Member of the LXI Consortium; you can find out more about LXI and the range of companies which support LXI here: www.lxistandard.org
Fill out all fields in the form if you would like a hard copy of the eBook sent to you.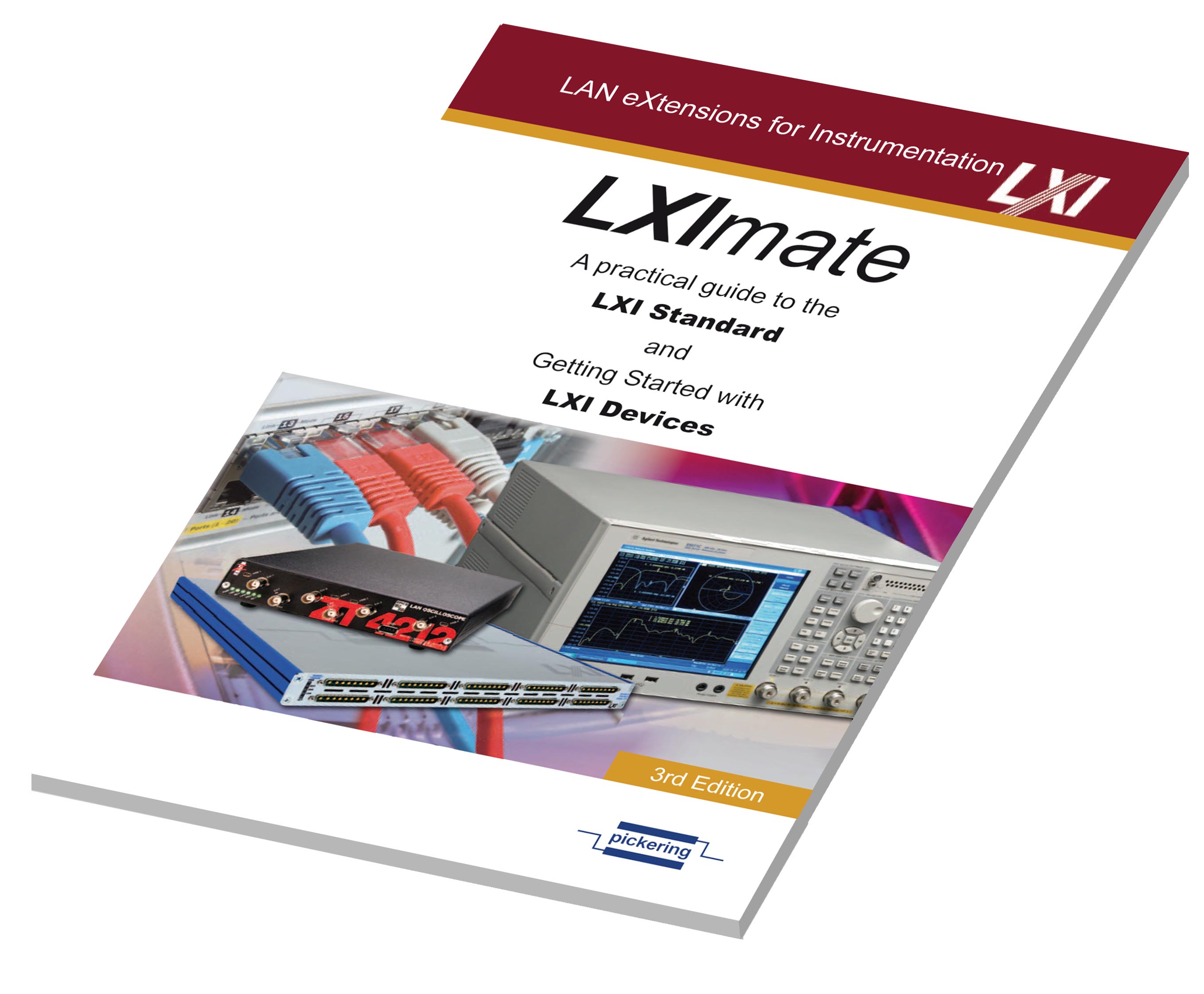 Submit the form for your free ebook