eBirst Diagnostic Test Tool
Verification and diagnosis of a complex switching operation in a test system has always been an issue. Our eBirst
diagnostic test tool
provides you with a quick and simple way of finding relay failures within our switch systems:

Pickering's eBirst Software allows you to:
Quickly determine if your switching system has faults
Identify where that fault is located at relay level so you can take fast corrective action
Save on repair costs
Minimize downtime of the switching system
This brochure is available in different languages, please select a version to download:
Fill out the form if you would like a hard copy of the brochure sent to you.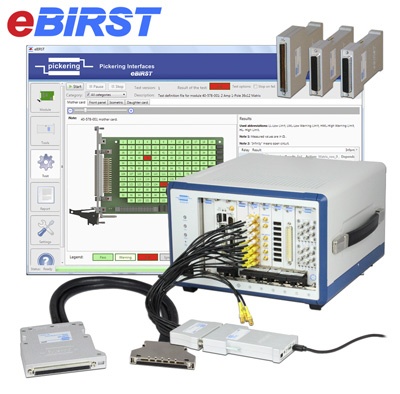 Want more information about our diagnostic testing tools? Click here or check out the sections below.