Check out our white paper:
Proper switching system design is essential to virtually any functional test system. It's important to make the right choices if you want your automated test system to be successful. If you are designing an RF switching system, your first important task is to determine the driving points for your application.
Learn the right questions to ask when planning your next RF system such as:
What is the frequency range of the signals that I'm going to be switching?
How much power will the switching system have to handle?
What kind of cabling and connectors does the device under test use?
How am I going to control the switching system?


The answers to these questions will help to determine which switching modules you'll choose for your system, what type of relays will be on those switching modules, and how you connect to your device under test.
Submit the form to get your free copy of "Making the Right Choices when Specifying an RF Switching System."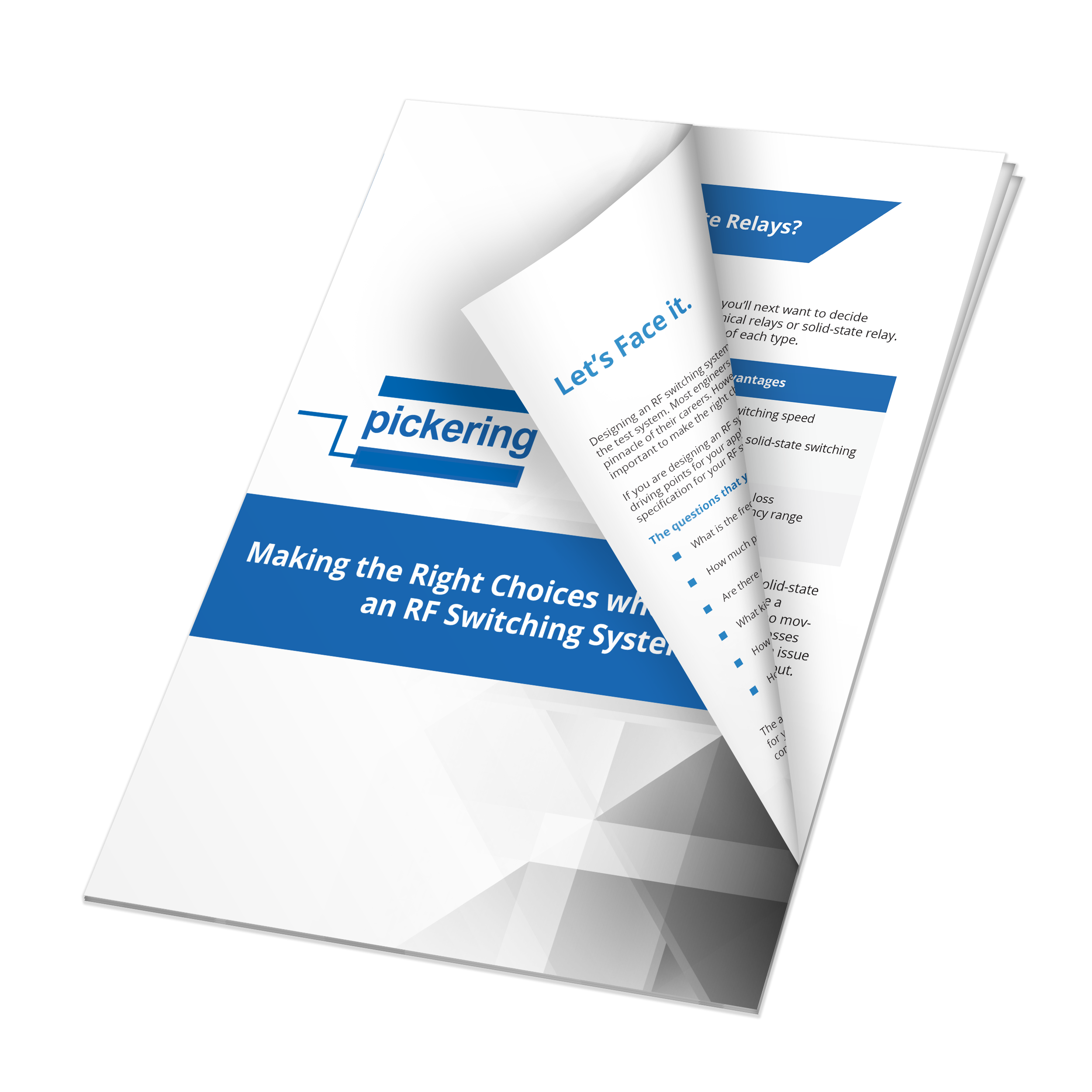 Submit the form for your free white paper