Automotive Test Solutions
This brochure explains why our capabilities and expertise are the reasons that major automotive companies such as Lear, BMW, Tesla, and more specify our
PXI, PCI, LXI & USB switching and sensor simulation products
for automotive functional test.
We have developed a number of modules optimized for the automotive electronics industry and we're focused on developing solutions to make Electronic Control Unit (ECU) testing easier, faster, and more reliable.
This brochure is available in different languages, please select a version to download:

Submit the form if you would like a hard copy of the brochure sent to you.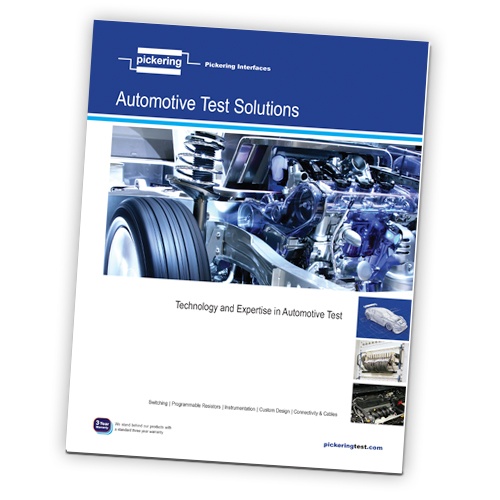 Submit the form to receive a hard copy of the brochure in the mail
Want more information about our solutions for the automotive industry? Click here or check out the sections below.