Check out our white paper:
It is best practice when automating test within a manufacturing process to consider interconnection as an extension of the test instrument. Test engineers need to take care of the whole measurement channel by considering everything between the instrument and the DUT, including cables, switching subsystems, connectors and mass interconnect products.
This white paper will explore potential issues in production between a device under test (DUT) and the test instruments, focusing on how path resistance, line capacitance and insertion loss affect test results, and what can be done to minimize their impact.
Details include:
Objectives of a successful automated test system

Journey of a test signal

Roadblocks

Designing custom cables
Submit the form to get your free copy of "Automating Test Within Manufacturing Processes"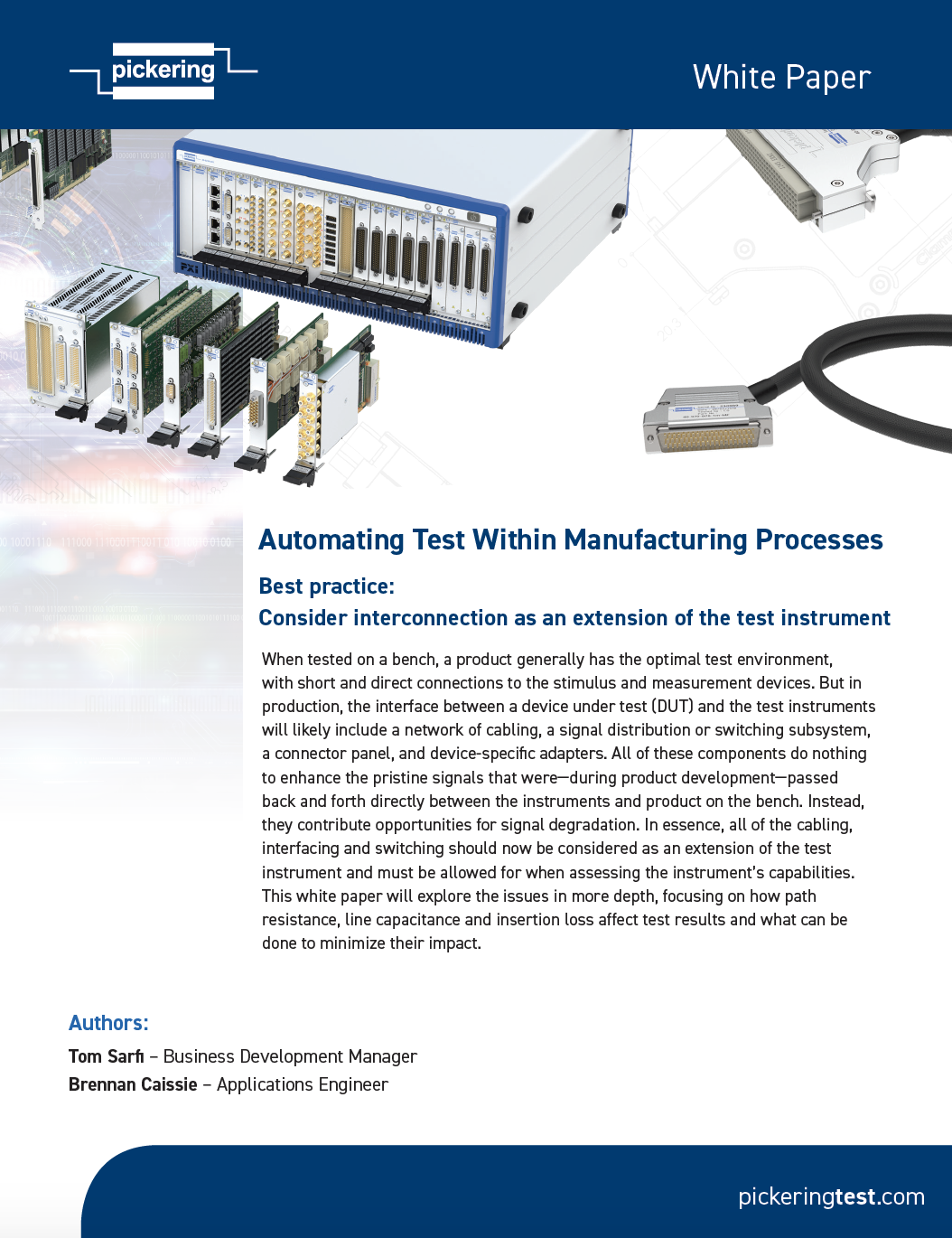 Submit the form for your free white paper
Want more information about a
utomating tests within manufacturing processes

? Click here or check out the sections below.