Aerospace and Defense Test Solutions Brochure
At Pickering, we know that aerospace & defense electronic engineers have unique testing needs driven by requirements for long operating life, high reliability, and hostile environmental conditions. We understand that to
design, deploy and sustain your test system
can be challenging. We can offer you the products and services to help your engineering team get the job done on time and budget.
This brochure is available in different languages, please select a version to download:


Fill out the form if you would like a hard copy of the brochure sent to you.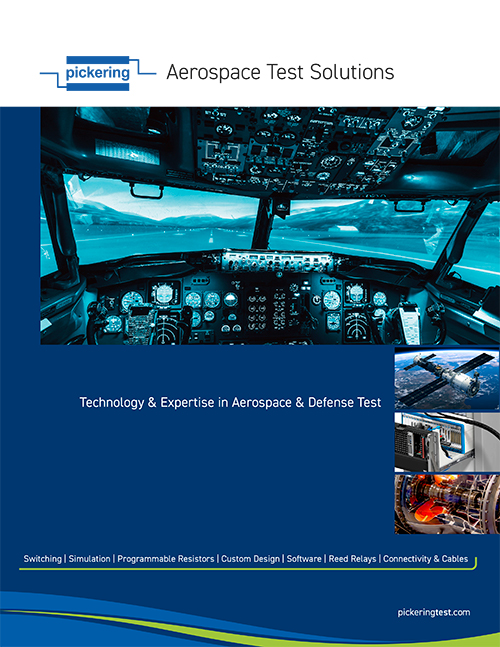 Want more information about our testing solutions for the aerospace and defense industry? Click here or check out the sections below.